The Hawking Wiki is now 'frozen' and no more updates will be forthcoming. However, it will remain as a resource and testament to the crew and missions she hosted. The crew has transferred to the USS Chimera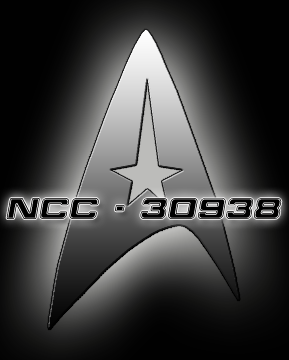 Welcome!
Welcome to the U.S.S. Hawking's home on the web. The Hawking is an Intrepid class starship in the fictional Star Trek universe. She's a member of Star Trek: Megiddo, and tasked with exploring the largely unknown Gamma Quadrant. This Wiki, a constant work in progress, will chronicle the ship's adventures exploring the Great Unknown, and serve as database for the members of the sim. There will be pages devoted to the various mission logs (Posts) pertaining to our missions, as well as a crew page with links to our player characters' bios. We'll also have some links to various sites around the net where you can find useful trek info (Canon and otherwise) to support your writing.
So now, if you're new, you might be asking yourself.. "Ok… Where can I sign up…" Or maybe you'd like to see some of the other ships in Megiddo, or perhaps you'd like to check out some of the other sims on the net. You can certainly do that here. Once we start getting everything together, there will be links to many of the sims out there, and of course, a ton of information for our current members, and prospective members alike.
That said, Look around…. check out the mission boards and have fun. There will be links to various canon info sites, as well as a complete crew roster, Data base and so forth. Enjoy!
---
---
Information and News - 1 January 2009
Megiddo is now open and accepting applications.
New Mission 'Epicenter - 1944' begins February 1st! Check the boards!
Currently running R&R Mission 'Still Waters'
Updates on the wiki continue…
---
page revision: 92, last edited: 10 Dec 2014 11:38